Airthings Dashboard
Visualize Indoor Air Quality Data Collection
Provides a quick and easy solution to visualize indoor air quality, customize and analyze IAQ data, giving you complete control and flexibility over IAQ and energy saving.
Several wireless indoor air quality (IAQ) monitors each designed for spaces with varying occupancy, uses and requirements.
Integrations
Access data through our REST API, set up Webhooks to push data to your own API, or subscribe to an MQTT broker to integrate data to your existing BMS or BAS.
Hub
Always-on remote access with Space Hub which uses a proprietary, long-range, ultra-low-power connection. Can operate with ethernet or cellular connection.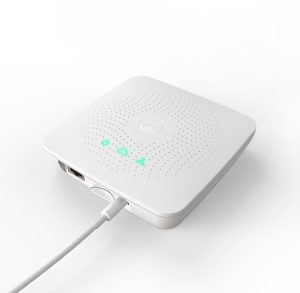 Certified
Achieve your certifications using the Airthings for Business solution. Our devices are WELL V2 approved and RESET Air accredited; the dashboard is also an accredited RESET Air data provider.