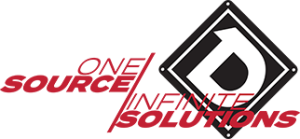 Ductmate was founded on the principle that not only should our HVAC parts and accessories make our end users' jobs easier, but they should also improve the overall quality of the HVAC system.  Nearly all our products, from our Duct Connectors to our Access Doors, promote energy efficiency, system integrity, and indoor air quality.  Our products make installation easier and systems more efficient, lowering construction and building operating costs.
---
Unmatched Products and Expertise
"Solutions first" has been a Ductmate motto for over 40 years.  Providing the industry's best products is only half of what we do, and providing the best product support is the other.  Whether you are a contractor on site, an engineer with a specification question, or a distributor looking for assistance on an order, our technical and sales support staff is eager to answer your questions.  Our online services, My.Ductmate.com and Ductmate University, are available to our distributors 24/7 for order tracking and product training needs.  We strive to leverage technologies whenever possible, but our live product and order support teams are only a phone call away to assist you during normal business hours.
At Ductmate, we pride ourselves on our products' quality and industry-leading service and support.  We strive to meet a consistent level of excellence for every product we manufacture and back them with our unrivaled technical support.