The Fight For Indoor Air Quality Has Never Been More Critical – And Ductmate Products Offer A Clear Advantage
Originally designed for use in hospitals, Ductmate's Observation doors allow you to be vigilant over your air filtration system. Now more than ever, we must ensure our work environments are protected against harmful, air-born substances. The Sandwich® Observation Doors are constructed from precision stamped steel and high impact safety glass to be used in all pressure classes, including high-pressure duct systems. The patented Ductmate Sandwich® Observation Access Door design eliminates bending metal tabs, leaking frames, and worrying about scratched or worn glass; therefore, leaving you with the peace of mind all preventative measures have been considered.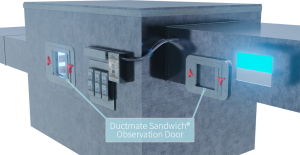 "As facilities are beginning to reopen, many companies are looking to add UV technology to help address concerns over air quality, reassuring building occupants they are doing the most they can to ensure safety in the workplace."

– Aaron Engel, VP For Business Development, Fresh-Air UV
Below is a breakdown on all the advanced feature that Ductmate Sandwich Observation Doors offer over a basic viewport door.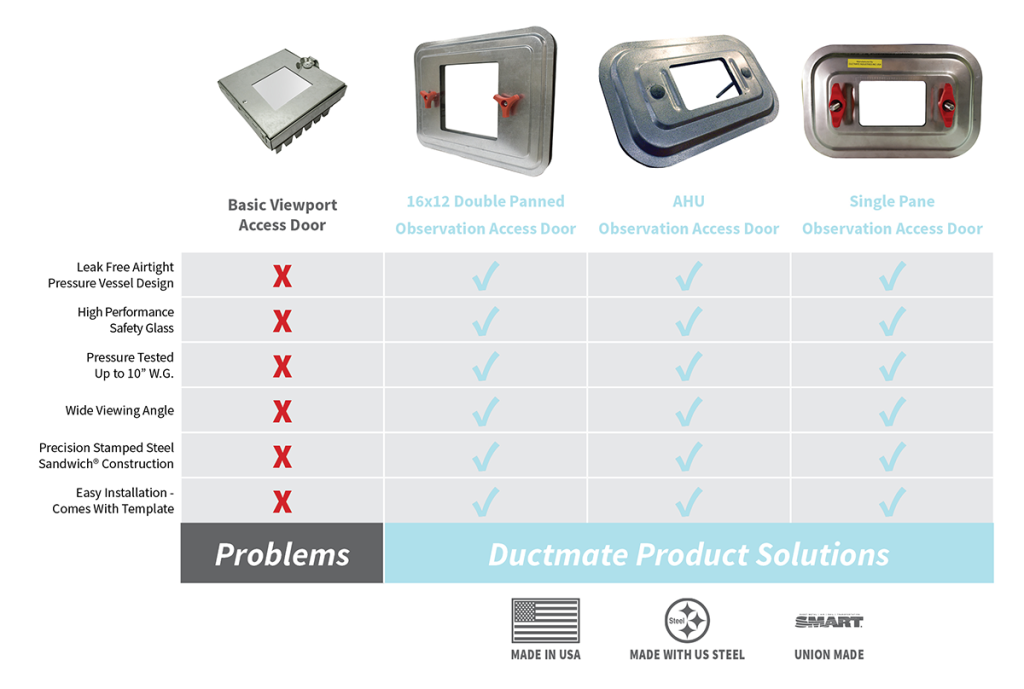 Please visit the specific product page for more detailed information on each door.
Promotional pricing for all our Observation Doors is currently available please contact us today for more information or click here to find a Ductmate Distributor near you.
Click the button below If you would like a digital version of this information.